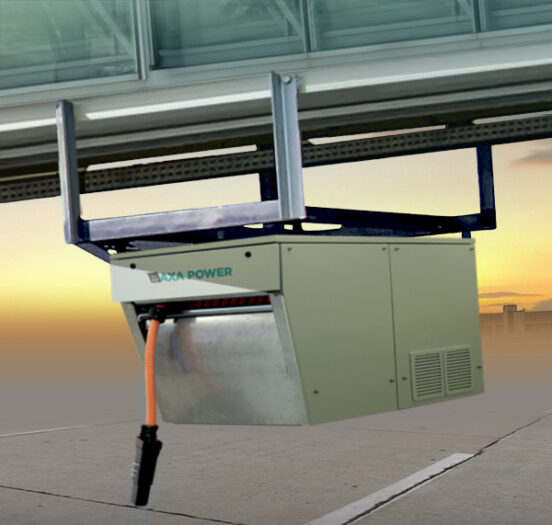 The AXA 2400 Power Coil
is ready for sale. The unit includes a 400 Hz, 90 kVA power supply and a cable coil in one single enclosure. This leaves  the PBB and the apron nice and neat and pleasant to look at. Especially, where glass bridges is the preferred solution, the  aesthetic aspect is important.
The Power Coil works perfectly well with all sizes of bridges and all types of aircraft.
Find out more about the improved design and the other benefits of the AXA 2400 Power Coil.