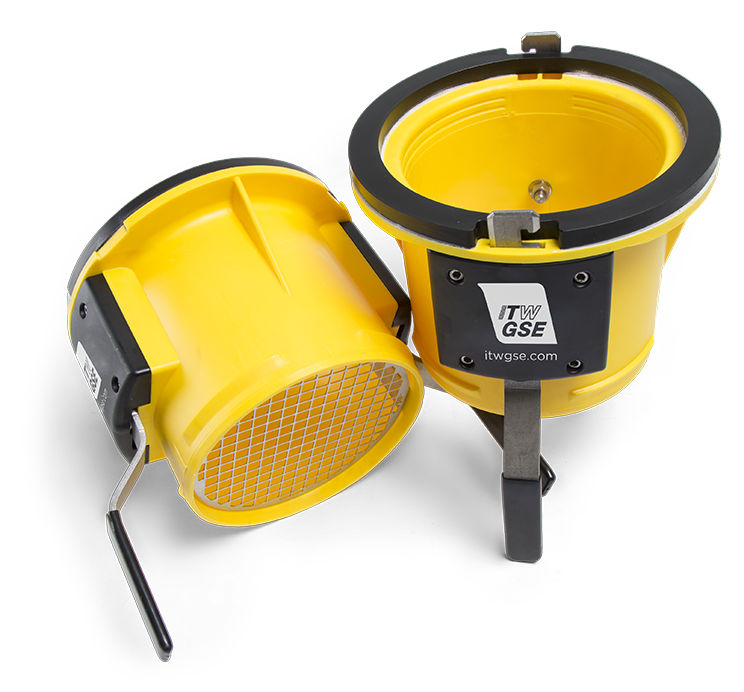 Nylon PCA Connector
ITW GSE's Patented Nylon PCA Connector is the most durable of its kind in the industry!
Request Product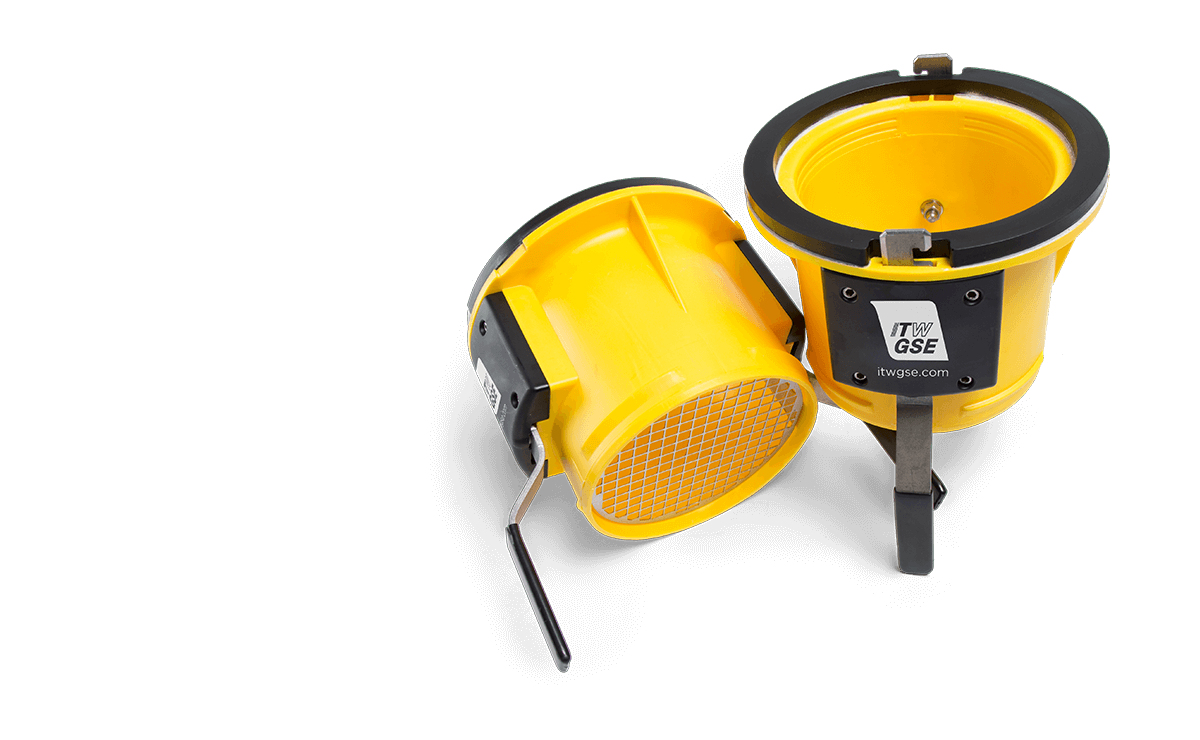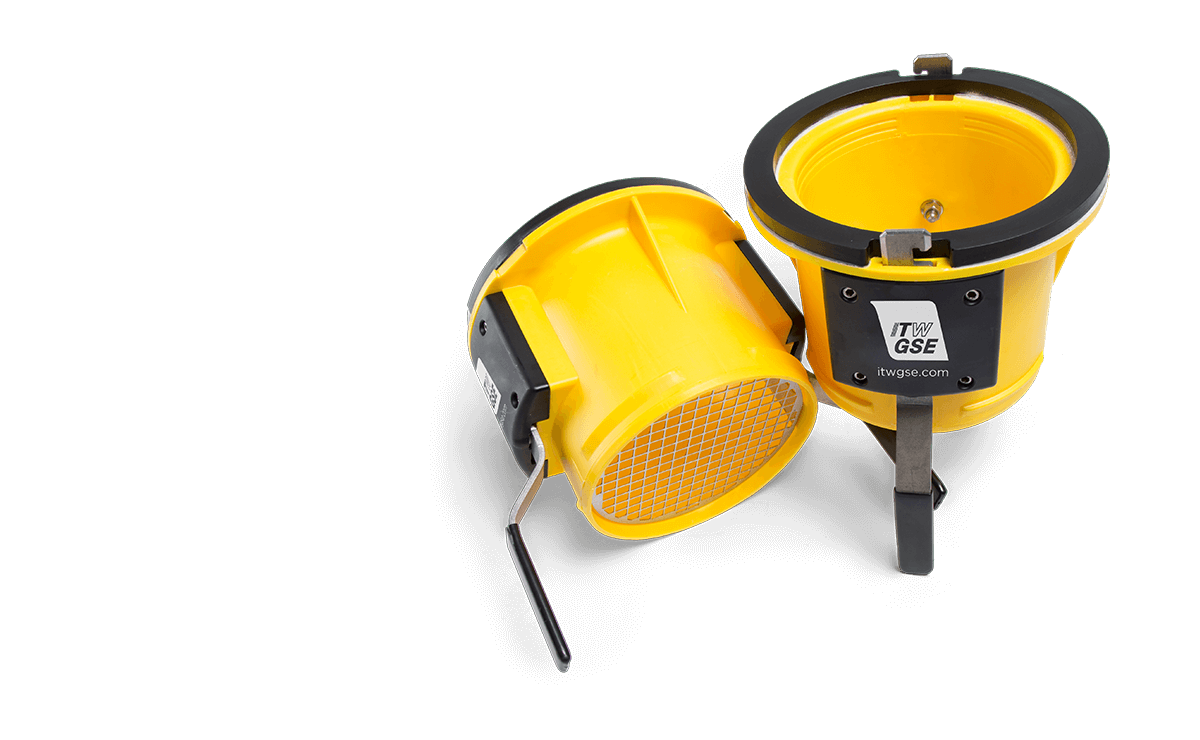 The most durable of its kind
Our patented process for seamless fabrication molds the body of the latching mechanism into the connector itself, thereby providing greater strength and stability. It can be used for heating or air conditioning and eliminates the need to purchase additional items.
The Nylon PCA Connector is UV resistant and is designed to withstand chemicals, fuels and solvents generally found in the harsh ground support environment. Despite the rugged construction and design, it is light weight making it a necessary component for all PCA units.
The ITW GSE Services Patented Nylon PCA Connector is also available with an optional stainless steel screen providing additional protection from larger contaminants entering into the aircrafts heating or cooling system.
Options
JB729      - Nylon Composite PCA Connector with Neoprene Gasket
JB729SC - Nylon Composite Screened PCA Connector wit Neoprene Gasket
JB730     - Nylon Composite PCA Connector with Snap-on Gasket
JB730SC -Nylon Composite Screened PCA connector with Snap-on Gasket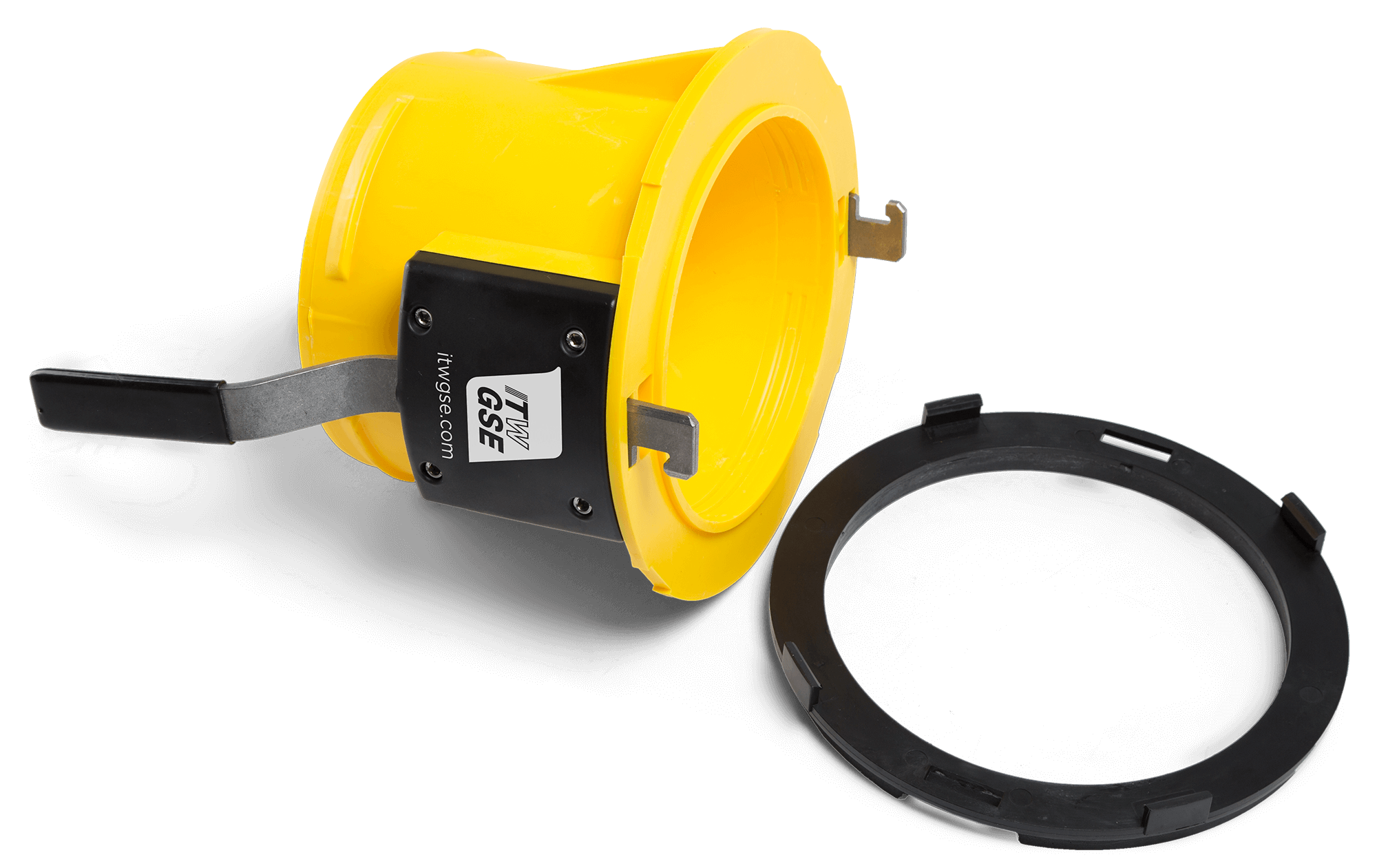 Downloads for Nylon PCA Connector