Intelligent Power Management
Simply smarter exploitation of your installed power
Intelligent Power Management (IPM)
Over the past years, ITW GSE have designed and commissioned many airport projects, including PCAs and 400 Hz equipment. Those installations have made it obvious that most electrical installations hide large, free power potentials, because they are designed to cover the power needs in a "worst case scenario" and not just the actual power consumption.
As the below example shows, there is a considerable difference between the installed power and the actual power consumption in case of a traditional Code C or Code E layout as well.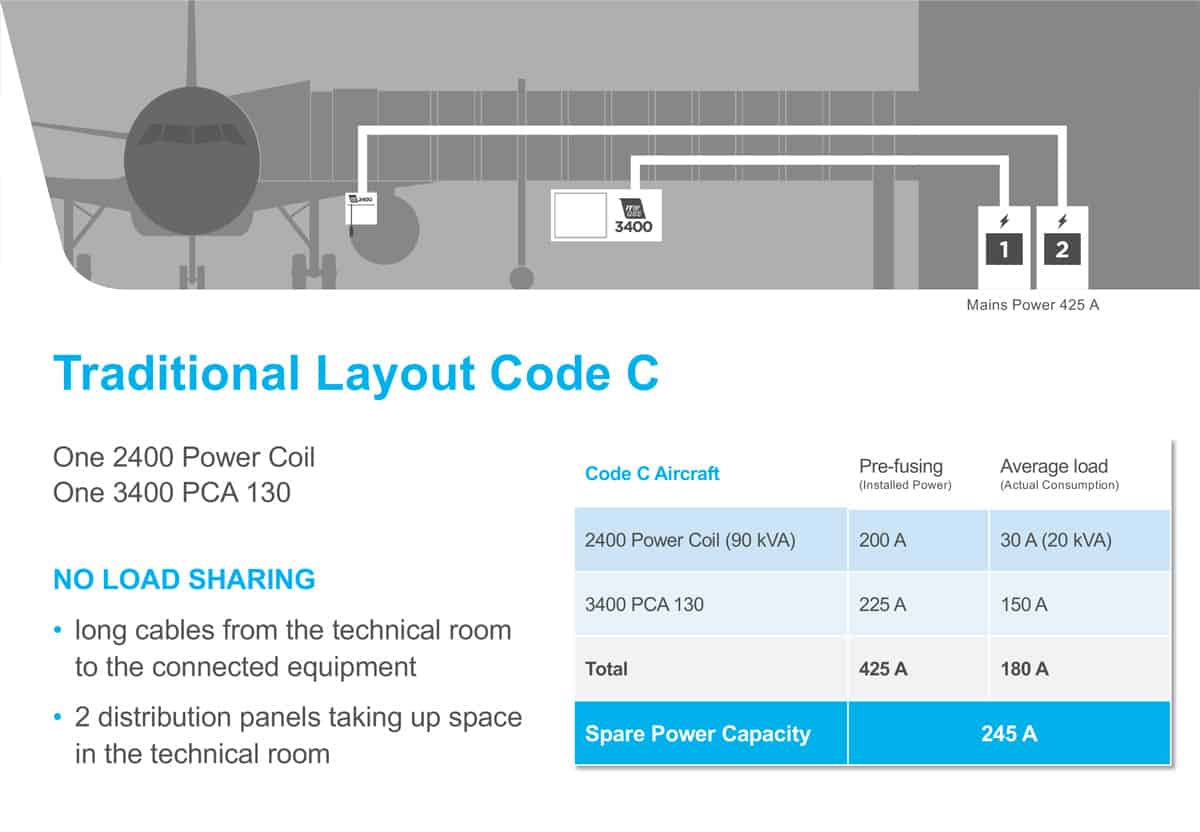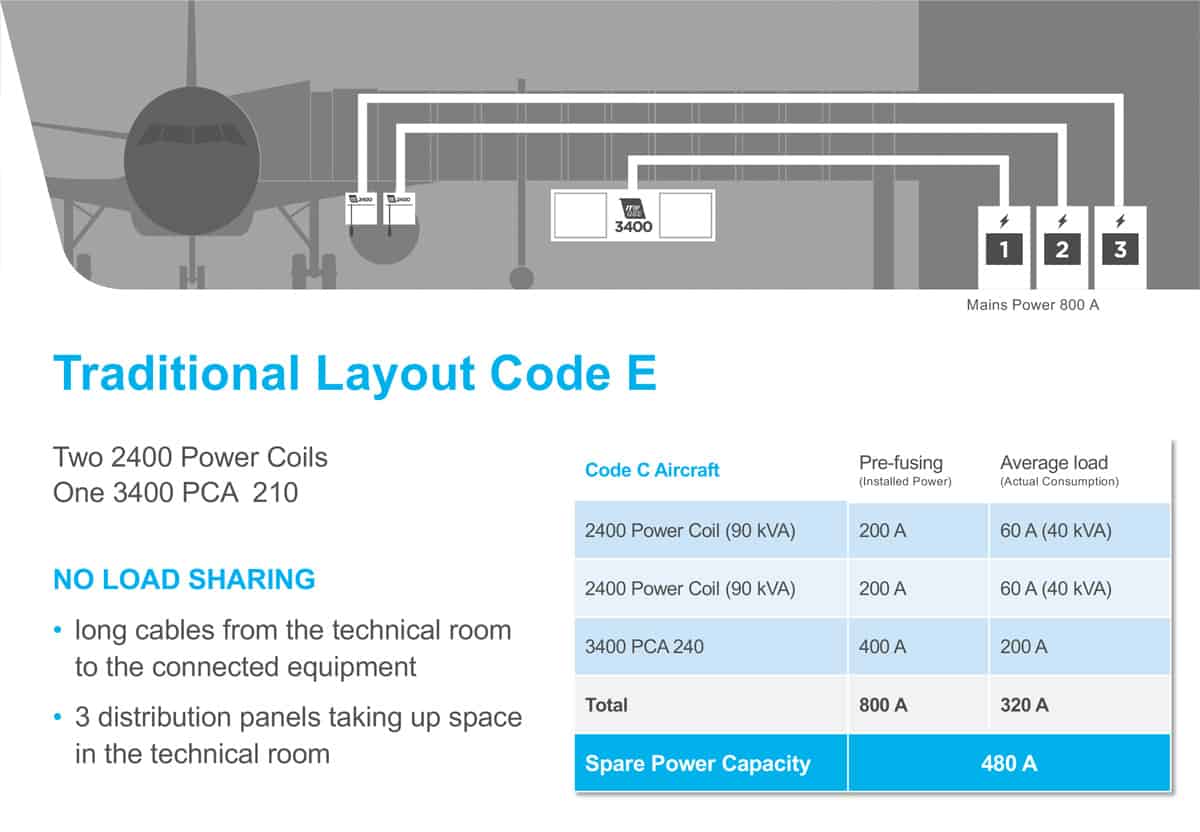 What if you could utilize the installed power smarter?
You could obtain:
Easy upgrade of existing gates with more power or air without further investment in infrastructure
New installations made cheaper and less complicated
THIS IS WHAT INTELLIGENT POWER MANAGEMENT IS ALL ABOUT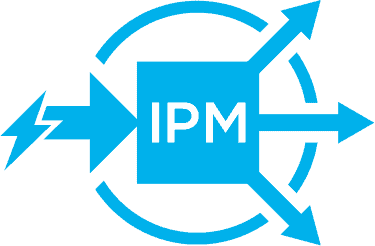 IPM is based on:
Installed Power >< Power Consumption
ITW GSE data-driven innovation
ITW GSE knowledge / field experience
Smart ITW GSE 3400 PCA
VFD regulated cooling power
ITW GSE current limitation design
ITW GSE easy cleanable PCA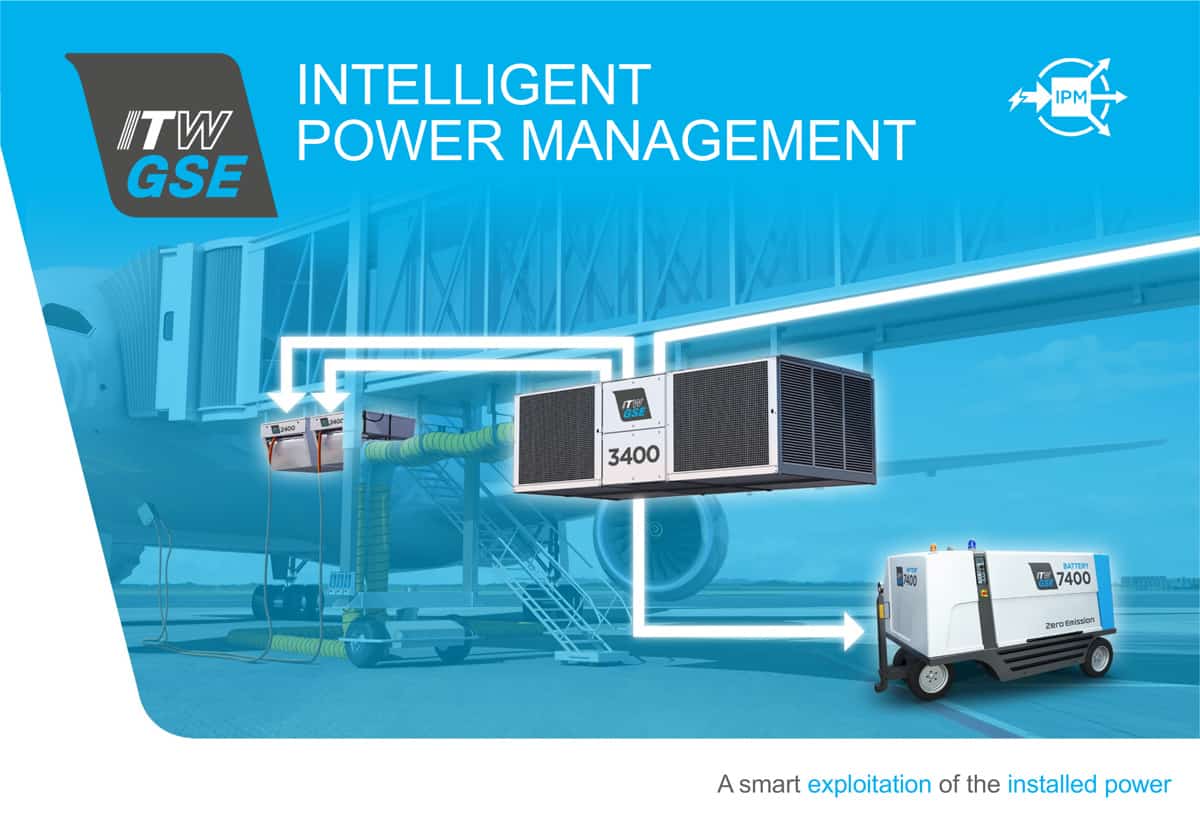 THE ITW GSE 3400 PCA MANAGES THE COMPLETE GATE SYSTEM
An integrated current limitation prevents the intelligent PCA from drawing more power from the grid than what is put at the disposal.
The advantage is that you can connect all GSE gate equipment to the parking position via the PCA that afterwards monitors and shares the power to the complete system.
Should the GPU(s) – that is (are) the most critical connection during flight preparations - require maximum power, the PCA smoothly adjusts its own consumption in order that the total system consumption stays below the pre-set limit.
In this way, you can exploit the difference between the installed power and the actual consumption!
The advantages are several – You may for example add more equipment and obtain a simpler installation at the same time!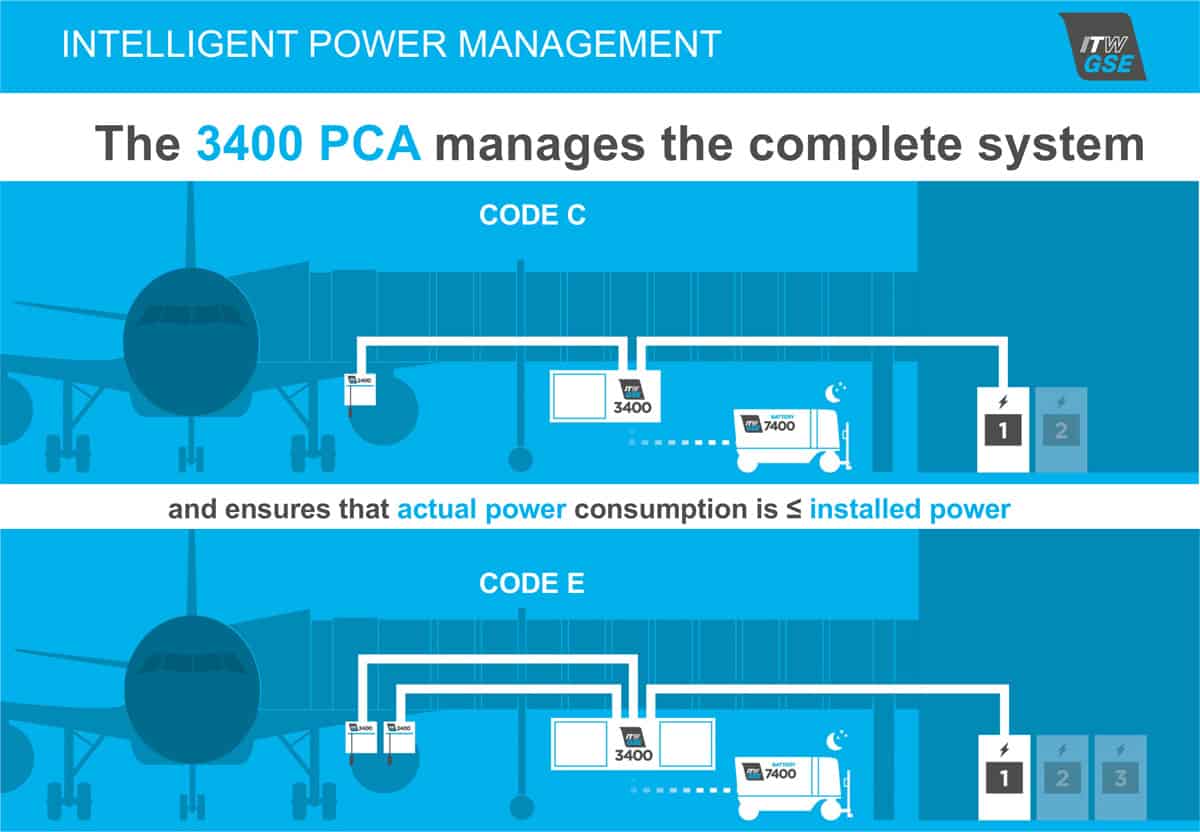 Beside exploiting the available power in a smarter way, ITW GSE's Intelligent Power Management also leads to much simpler installations, where it is easier to find out what is connected where – and to less expensive installations, if starting from scratch.
Savings extend to distribution costs (less cabling and smaller transformers), reduced and easier maintenance, a smaller foot print and an easy upgrade of gates.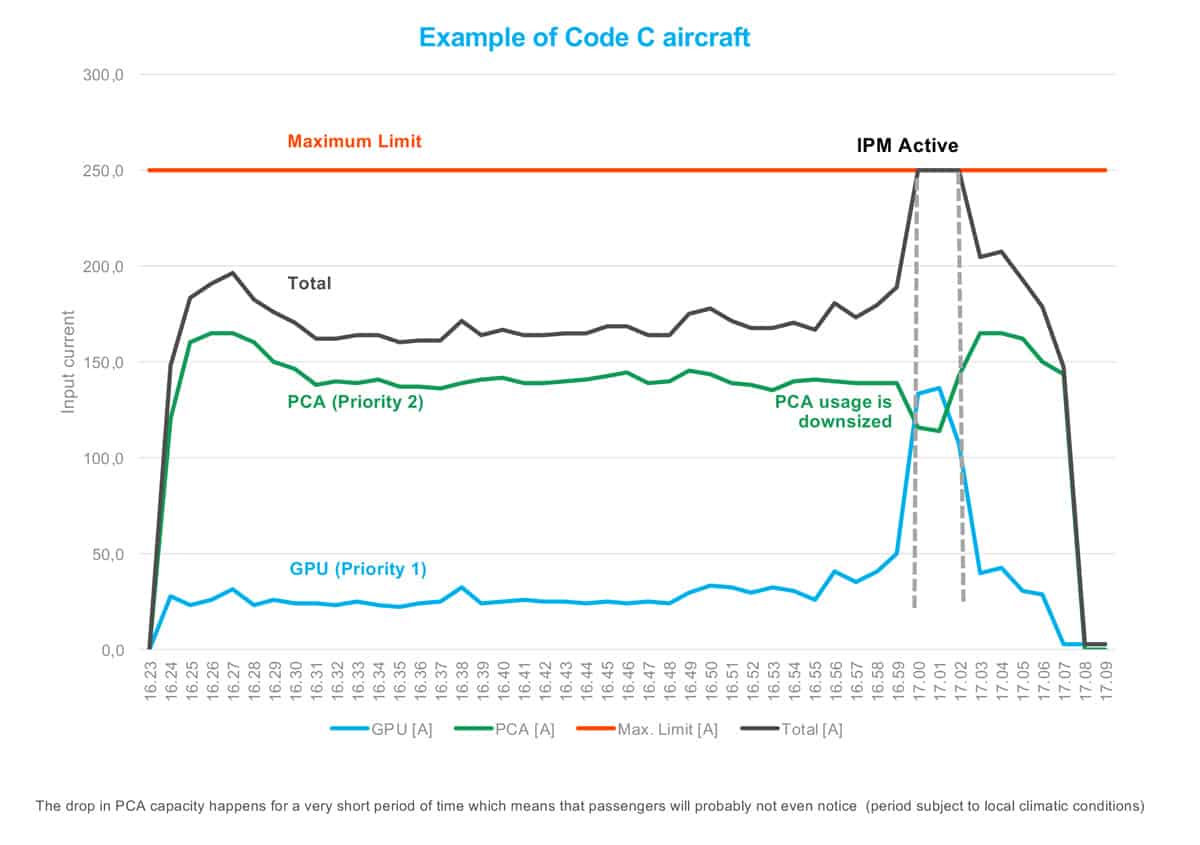 Intelligent Power Management
...is the smart solution for airports:
Wanting to grow their capacity - without investing in more infrastructure
Planning a new terminal or a new stand
Advantages of increasing your capacity with IPM
Upgrade of Existing Installation
No investment in infrastructure
Easy upgrade = saves time and money
Simpler installation
(less cables & distribution)
Less complexity = easy maintenance
Accommodated future upgrades
Ad an eGPU for recharge
- depending on capacity
New terminal / new stand
Reduced cables dimensions
Less distribution boards etc.
Easier installation = less costs
Less complexity = easy maintenance
Accommodate future upgrades
Ad an eGPU for recharge
- depending on capacity