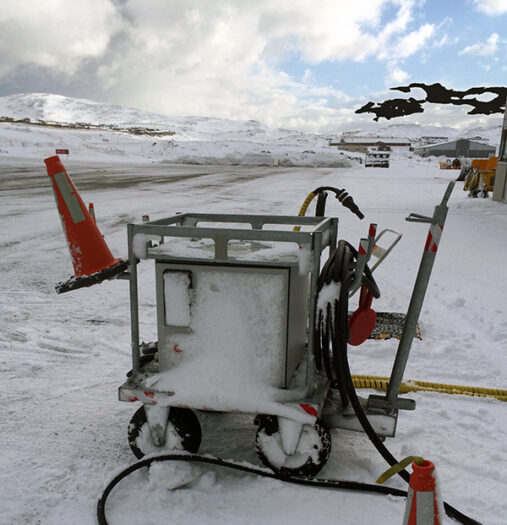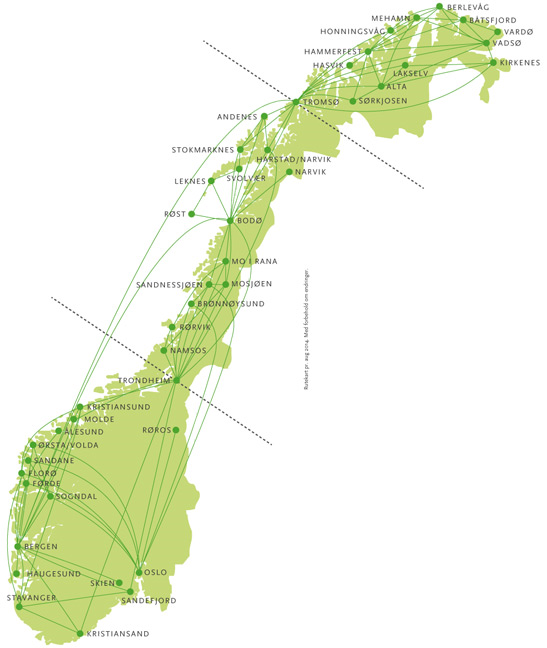 The AXA 1400
The AXA 1400 has experienced it's first snow fall at Wideröes premises in Hammerfest. This is almost as far as one can come up North !
GSE Manager Mr. Frank Jonassen, based in Bodö, just sent us a brief report telling that their experiences with the GPU are very positive. The pilots have been very satisfied as the new AXA 1400 is more stable in suppling power than the old model (AXA 2200). A stable supply is important especially when it comes to the supply of propeller aircraft that are quite sensitive. So far, Frank tells that the unit has been used to supply a Dash-8.
When it comes to handling of the unit, Wideröe is also very satisfied with the smaller and lighter unit.