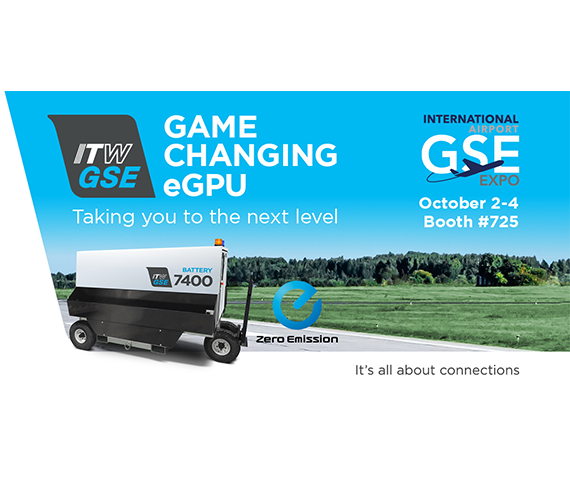 with the 7400 battery GPU.
We can hardly wait to tell you all the good things about this gamechanging unit – from the reduced CO2 emissions to the savings the unit can grant you.
Learn more about the 7400 battery GPU and see it for yourself during the International GSE Expo in Las Vegas.
You can also meet our staff and see all the other Power, Air, Cables & Hoses products that ITW GSE provides.
Looking much forward to welcoming you at booth #725!!
For more information on the exhibition, click here.