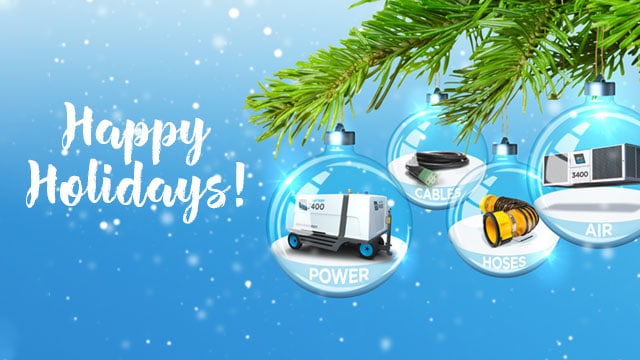 At this time of year, we are looking back at the past year's activities and events, and there are indeed lots to look back at!
To highlight a few, we are thankful for the warm welcome to the ITW GSE 7400 eGPU given by airports and ground handling companies around the world  – this is a clear sign of an aviation industry moving towards a greener and cleaner future.
In 2019, we are also looking back at a great Sales Seminar and a busy Inter Airport in Munich. Two events allowing us to gather our team members from around the world and to bound with business partners. We enjoy the mutual benefits such networking generate. Thank you for participating in these events!
Looking ahead, we are sure that 2020 will become even greener and cleaner and from January 2nd, we are back to support you once again with simply smarter ground support equipment.
We wish you a wonderful holiday and a green New Year!
Best Holiday Greetings from all of the ITW GSE Team to all of you.