Hobart, J&B Aviation and Military are all part of ITW GSE
We are the market leaders and specialists, dedicated to our business. Together, under the ITW GSE umbrella we are stronger than each company on its own.
As advisors to the industry, we develop innovative and energy efficient product solutions that make a difference and create added value.
We focus on connections that are critical to aircraft and provide you with reliable ground power units and pre-conditioned air units. Backed by the financial strengths of the ITW Inc., we are a strong and dependable player
– a name that you can trust.
Our Vision:
We will supply the cleanest, most reliable and cost efficient GSE systems to the aviation industry
The ITW GSE Way
Modular Design
Smart Solutions
Reliable Products
Identical Components
– that's the ITW GSE Way of Thinking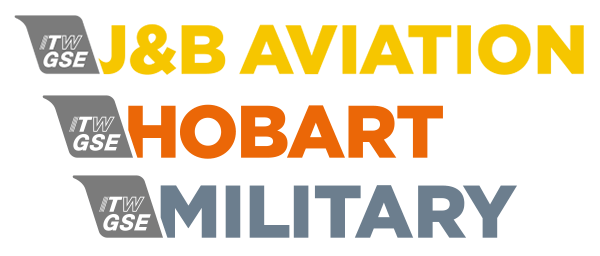 This is ITW – our parent company
A leading international business corporation with over 100 years of history, Illinois Tool Works Inc. is a diversified manufacturer of advanced industrial technology. Specifically, we design and produce an array of highly engineered fasteners and components, equipment and consumable systems, and specialty products and equipment for customers around the world.
ITW has 90 business units located in 56 countries employing approximately 51,000 men and women who are focused on creating value-added products and innovative customer solutions.
Get ITW Financial Report 
Read more about Illinois Tool Works