Hobart 6400 JetEx® 8 28 VDC GPU
The 6400 JetEx® 8 mobile diesel-driven 28 VDC GPU offers the same quality and reliability that JetEx® owners have become accustomed to. The low profile design, combined with our rugged 5th wheel steering, provides superior visibility and maneuverability in today's congested ramp areas.
The 6400 series offers the following benefits: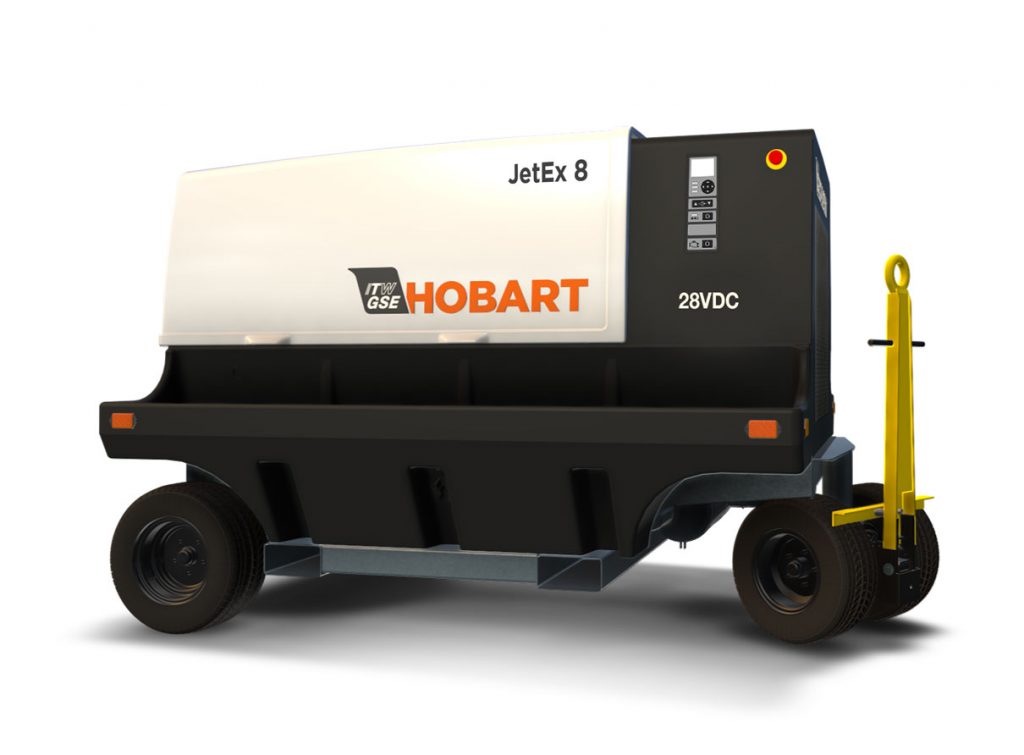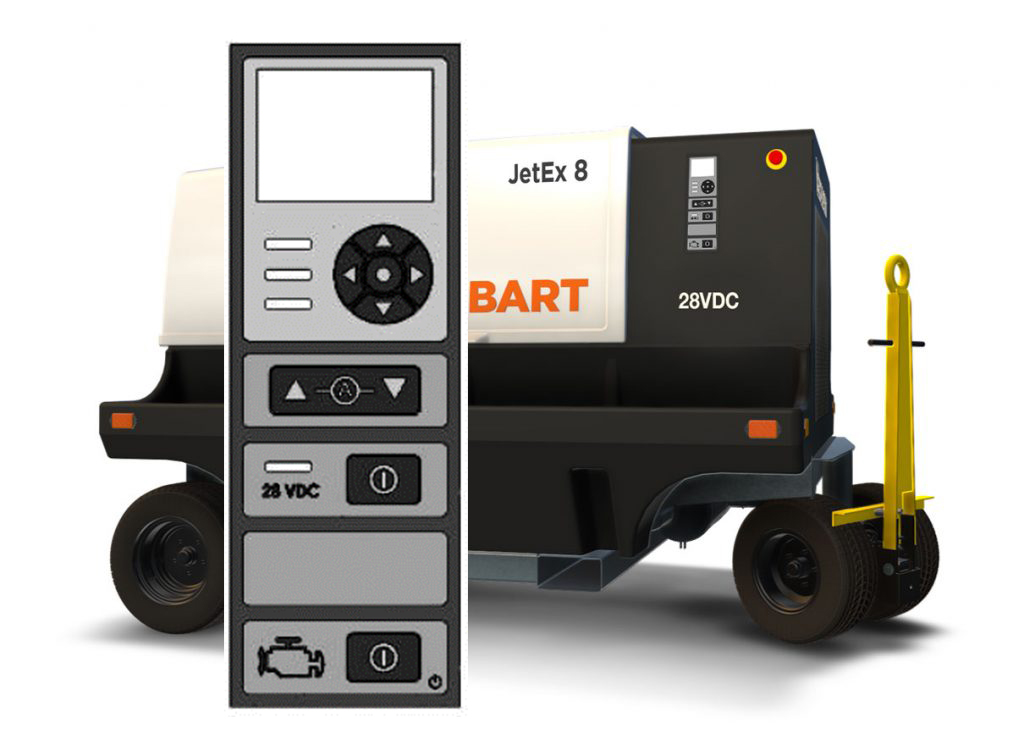 Icon based ITW GSE User Interface
The clear, icon-based user interface, shown on a high-res color screen is easy to operate and helps ensure correct operation. The display can be customized to suit most language requirements. Technicians can also use the control interface for monitoring operating data, maintenance and practical trouble-shooting.
Easy Access
The engine, alternator, controls, batteries and cables are all easily accessible but completely protected under a tough, corrosion-free canopy made of resilient medium-density Polyethylene. All maintenance points that need to be checked regularly (fuel, oil, water, etc.) are easy to access. The entire canopy can be removed by hand in less than two minutes – no hoists or cranes needed.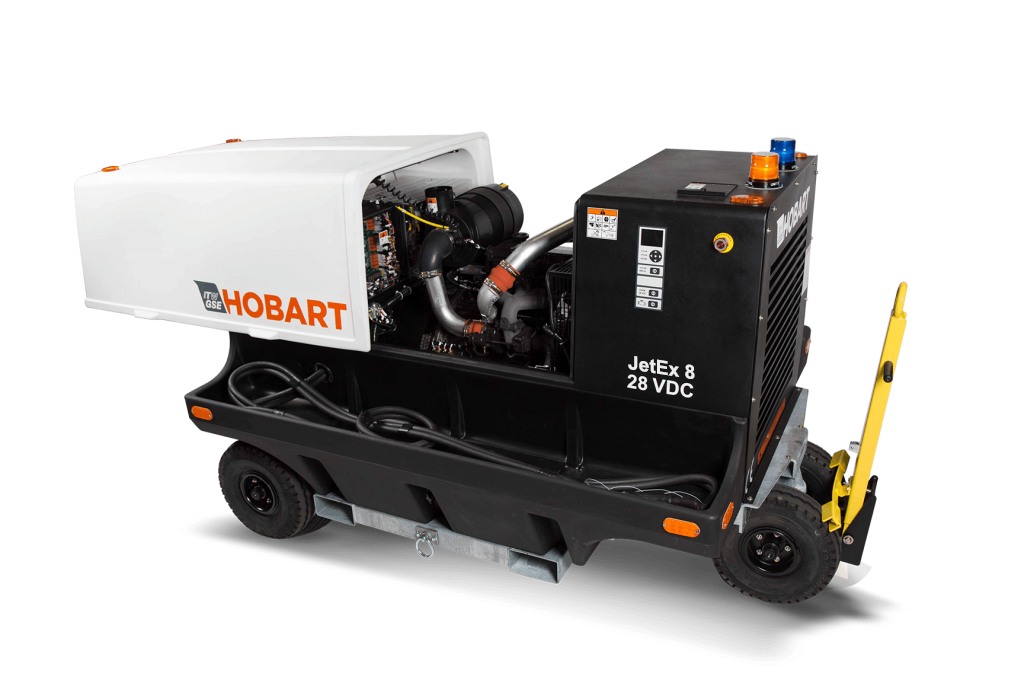 Variable Speed
Variable speed engine gives a lower operating noise level especially during low load situation
Engine RPM is not tied to output frequency as in case of a diesel unit
Longer life expectancy can be achieved as compared to fixed speed engine
Able to regulate speed of the engine to provide just the required capacity to meet the load
Less noisy working environment for operators
Higher return on investment for equipment owner