400 Hz Banded Cable Assemblies and Attachable Connectors
J&B Aviation offers a cost effective alternative to our high performance single jacket power cables. The J&B 400 Hz Banded Cable Assemblies are manufactured in accordance with the following:
Specifications C5756 – cable specification
Mil Spec 25488 – connector specification
Mil-C-7974D – assembly specification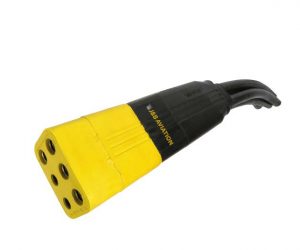 Attachable Connectors
J&B Aviation offers a wide variety of replacement 400 Hz aircraft attachable connectors that can be installed in the field on your existing 400Hz banded cable assemblies.
This allows you to replace the worn out heads in service cables, thereby saving money and reducing down time for repairs. Assembly requires a few simple hand tools and a crimping device. Each kit comes with easy to follow instructions.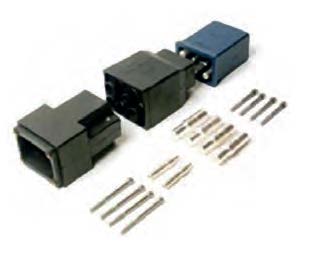 When is it time to replace cables and connectors?
Regular cable inspection is a critical aspect of any maintenance program. For a step by step guide on what to look for and when to replace your cables and connectors, click here to download an easy to follow guide and description.
Step By Step Cable and Connector Inspection Guide
Download