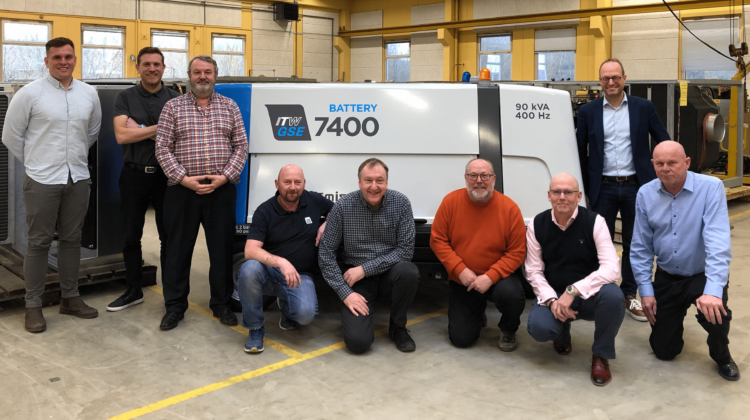 This is why the military is using electric ground power units
"The CO2, the NOx, the fumes, the noise and obviously the saving of fossil fuels that would normally be transported to station." – Max Waldron.
A few weeks ago, the BAE System and the UK RAF visited our DK production facilities to witness for themselves how we produce the ITW GSE 7400 eGPU 90 kVA, and how their great military green is going to look on the coming 40 units soon to be produced and delivered.
During their stay, we interviewed Max Waldron from BAE System and among other questions, we asked him how they came to think of using electric equipment, and you hear him respond in the testimonial video below.
You can see other testimonials for the 7400 eGPU here, and you can read about the 7400 unit itself here.
Watch the testimonial here: